Sport at St Thomas More School is wide and varied.
We have many sports on offer, both individual sports and team sports.
We take part in many sporting events inclusive and competitive and many of our children have represented the school in various sporting activities across the district.
Here you can read about some of our recent sporting exploits!
We have been awarded these certificates in recognition of our engagement in sporting activities in Key Stage 1
Mark Framework 2020/21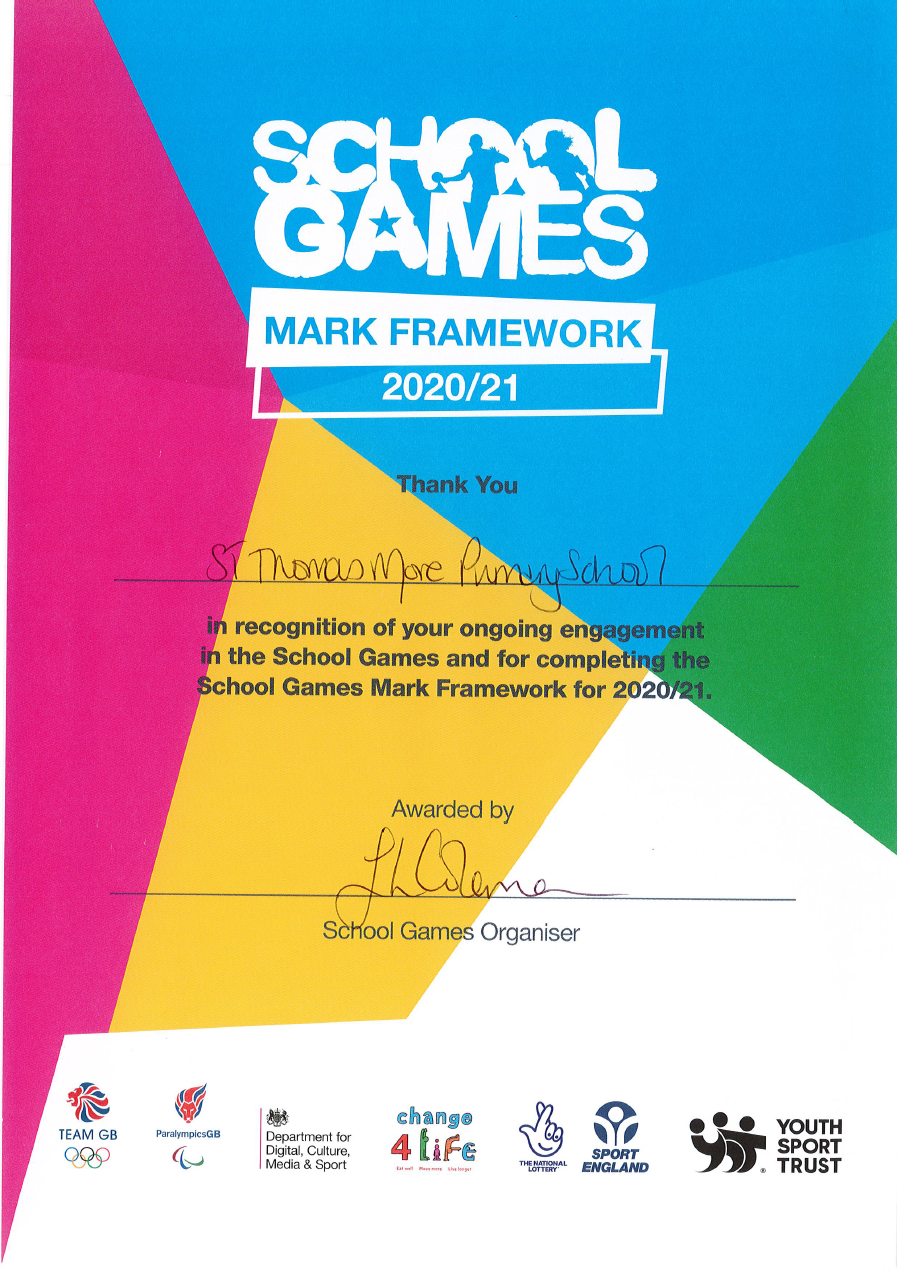 and Active Essex Key Stage 1 Sport and Activity Award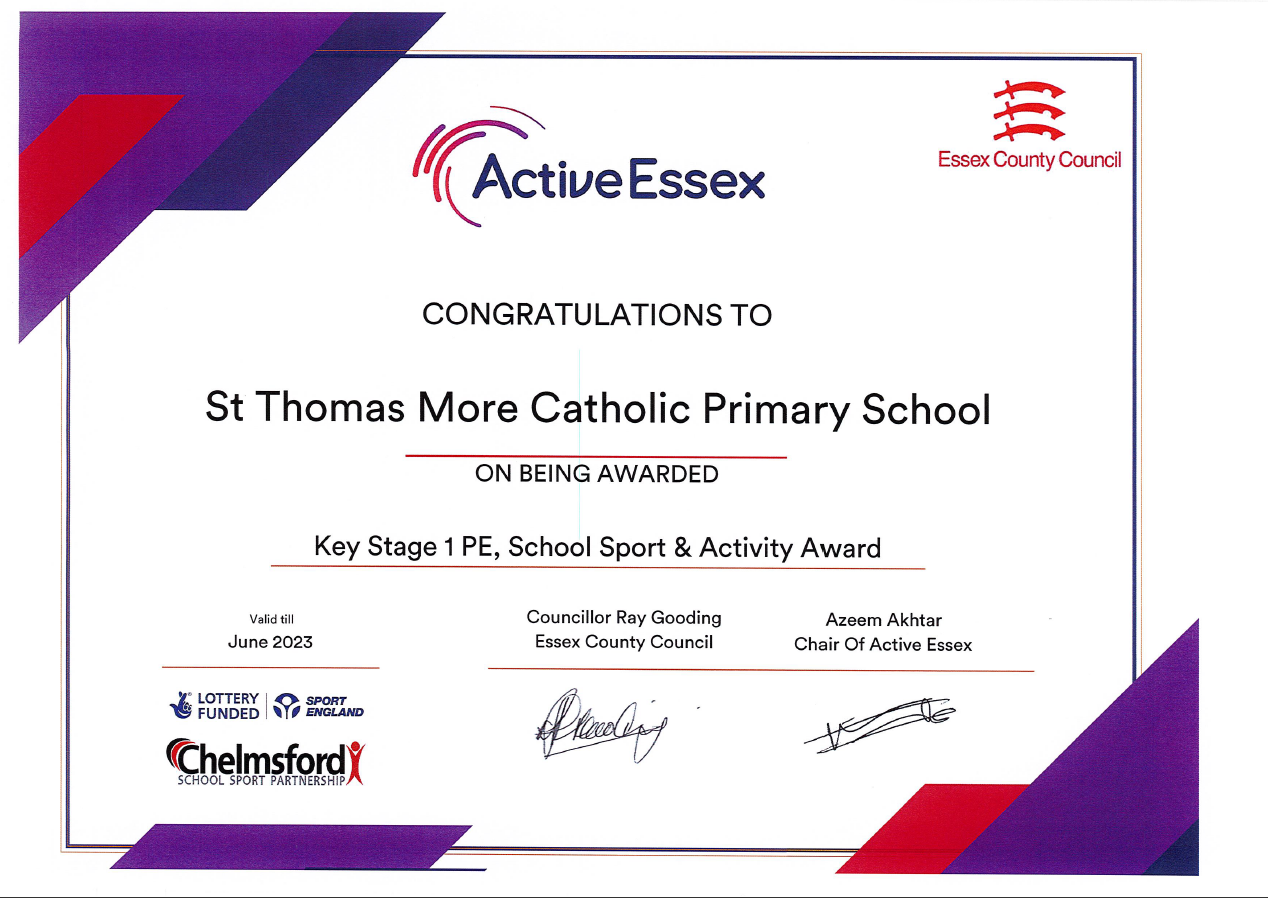 2021 / 2022
Year 6 Cheerleading Competition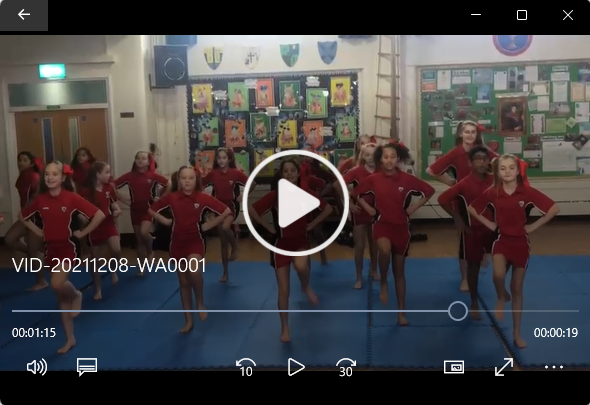 USSP Cross Country
On Wednesday 3rd October, lots or our Junior children took part in the USSP Cross Country Competition at Herbert's Farm.
Year 3/4 ran a course of 1200m and Years 5/6 ran 1500m. Every child ran their absolute best and competed at a high level against local schools. We had some fantastic individual and team results. Any child who finished in the top 10 will progress to the next level as will the children who qualified in 1st, 2nd and 3rd place as a team. A huge well done to everyone who took part and a special thanks to our parents who supported the children.
The next level event is due to be held at Carver Barracks.
Year 5 & 6 Football
On Wednesday 6th October, our Year 5 & 6 Football teams took part in the Uttlesford Football Tournament.
Player of the tournament for the boys was Felix who gave a superb performance.
The afternoon was the girls turn and the player of the tournament was Goalkeeper Autumn, who carried out some incredible saves.
Well done to everyone who took part!
2020 / 2021
Uttlesford Virtual Sports Competition
I am delighted to announce that we have received confirmation of all the results from the Uttlesford Partnership and as a school; we have achieved some incredible placings.
All events have taken place virtually within school over the last term. Every child has taken part and the results have all been submitted to our Sports Partnership. For all of the events, the first level of entry is a family competition, whereby the results were judged against all of the local schools within Saffron Walden. Winners of these events will receive certificates to celebrate. The winners of the family events are entered at a Level 2 district competition within the wider partnership. Children or teams finishing in the top three places receive a medal to celebrate their district success. In some cases there is a further Level 3 competition, in which the winners of this round will then compete for the County title.
This year, the chosen sport for the Level 3 competition, was the Cross Country. Unlike in previous years where the winners of the district events on both a team and individual basis progressed to this level, it was decided that only the team winners of the district event would progress and not the individual winners.
The only difference to this, was the Archery and speed stacking competitions, where the event results went straight to a level 2 competition.
Results
Netball
Year 5 Silver Medal at Leval 1 ; Ava, India, Aaron, Alex, Joe, Toby, Daniel, Samantha, Amelie and Tabitha
Year 6 Gold Medals at Level 1 & 2; Amelia, Matilda, James, Bobbie, Rocco, George, Keela, Daisy, Lucy and Evangaline.
Hockey
Year 3-4 Gold Medals Leval 1 & 2; Isaac , Billy, Felix, Theo, Parker, Sebastian, Jake, Clara, Joshua and Leo-Milan.
Year 5-6 Gold Level 1; Aaron , Amelia, Billy , Carmen, Ollie, India, Flo, Keela, Rocco and Toby
Speed Stacking
Gold Medals
Year 1 – Martha , Jude
Year 2 - Max
Silver Medals
Year 1 – Lina , Danny
Year 2 – Chloe , Alfie
Bronze Medals
Year 1 – Una, Amelia, William, Xander
Year 2 – Vaanya, Luigi
Archery
Gold Medals 
Year 4 - Felix, Clara
Silver Medals
Year 4 – Sebastian
Year 6 – Amelia , Rocco
Bronze Medals
Year 3 – Theo
Year 6 – Keela, Oliver
Level 2 team Gold – Certificates awarded
Reception - George, Isaac , Gabriel, Frederick
Year 1 – Danny, Jude, Xander, Hugh, Lina, Martha , Una, Emilia
Year 2 – Alfie, Max, River, Sebastian, Eliza, Thea ,Imogen, Sophie ,Marissa
Year 3 - Zachary, Noah , Theo, Billy
Year 4 – Oscar, Felix, Cameron, Jake, Clara, Alice , Talia , Freya
Year 5 – Ava , India, Teghan, Amelie
All of these teams have qualified for the County Competition and the results will be announced for this at a later date.
Level 2 team Silver – Certificates awarded
Reception – Isabelle, Thea, Juno, Genevieve
Year 3 – Sophia, Lucy, Lily , Poppy
Year 5 - Alex, Toby, Tiernan, Aaron
Year 6 – Rocco, Jessal, George, James
Amelia, Lucy, Keela, Ava
As you can see the success of our children within St Thomas More has been outstanding, and I would like to congratulate not only the children above who have won certificates and medals, but every child who tried their absolute best in every event.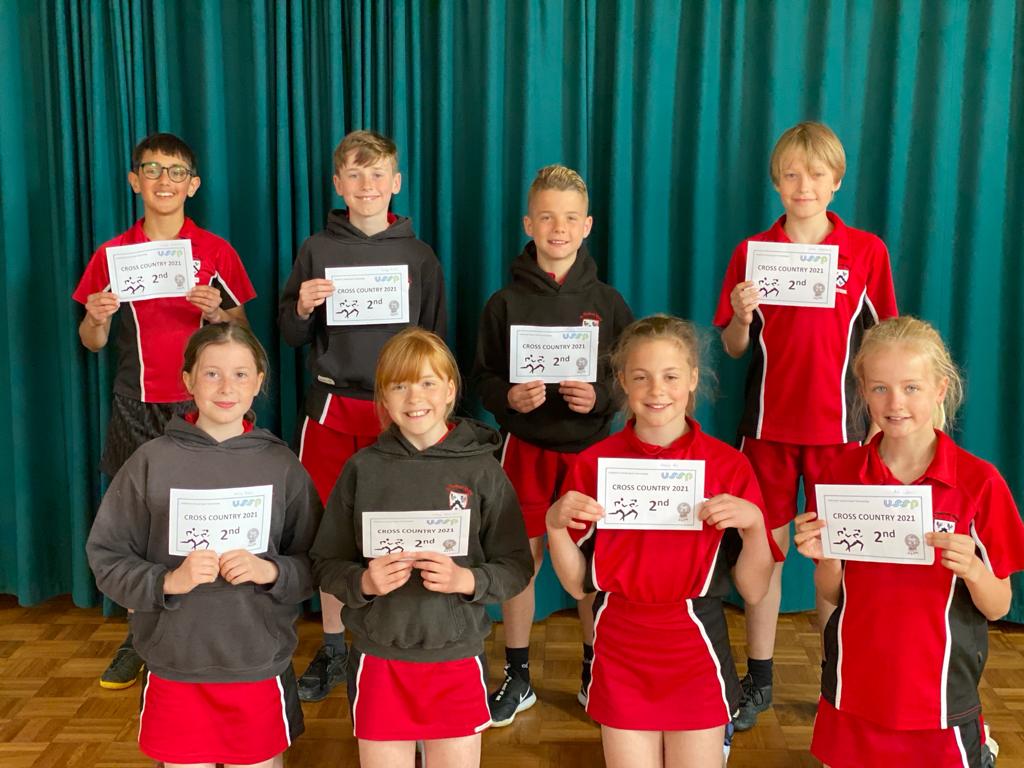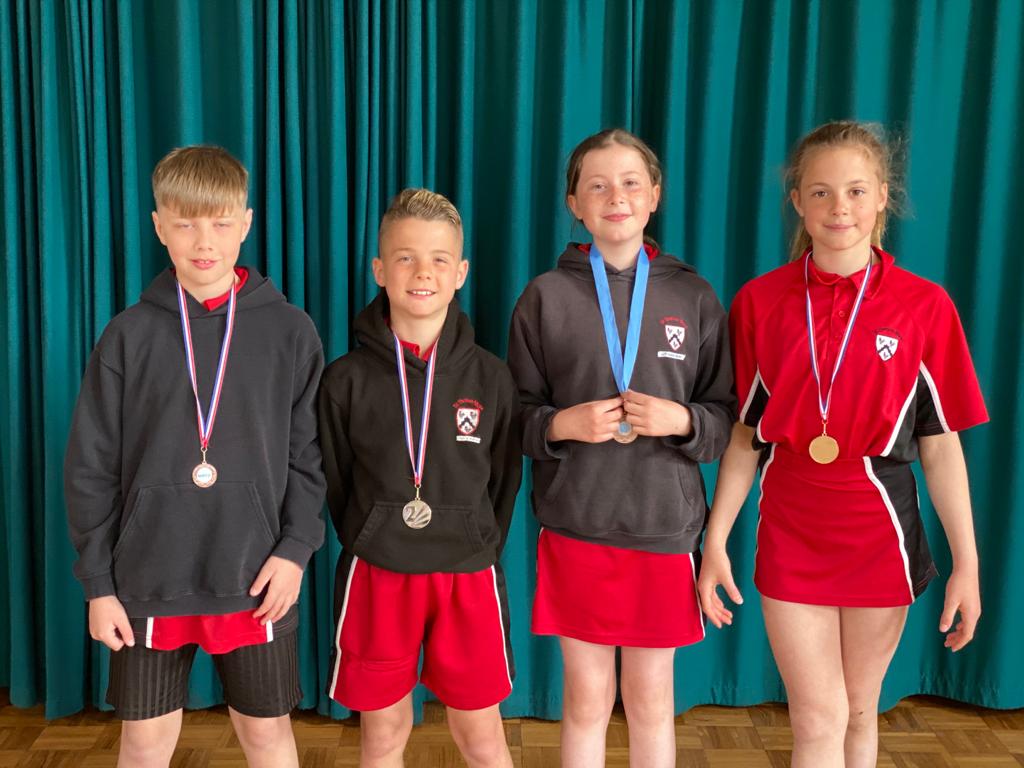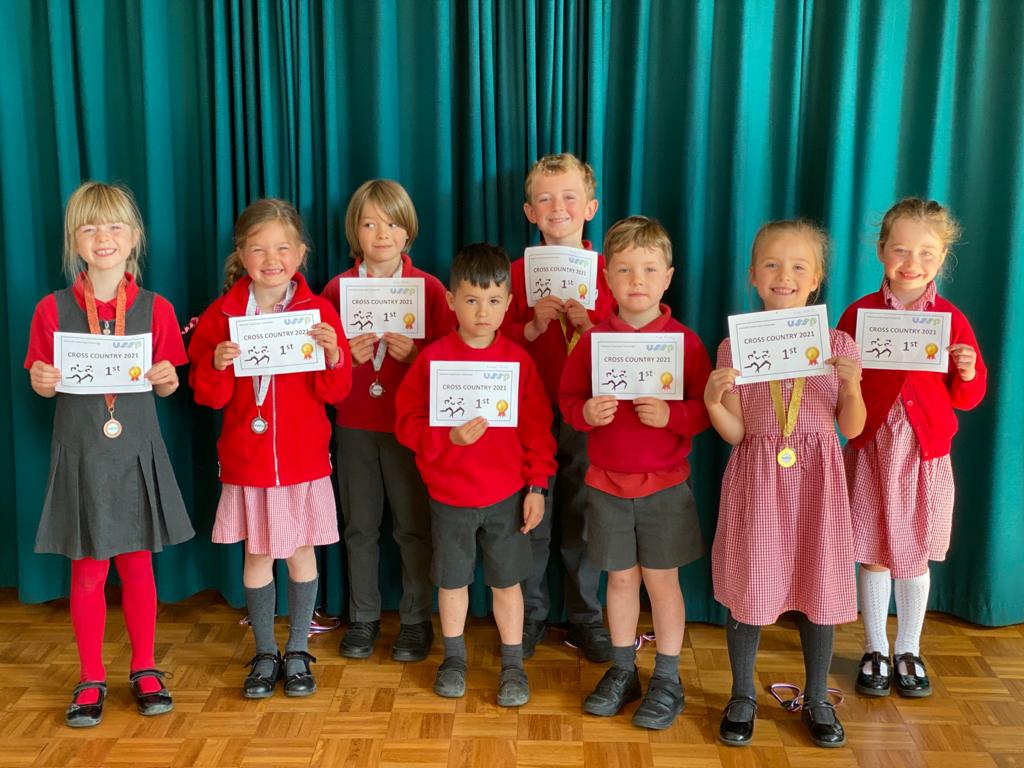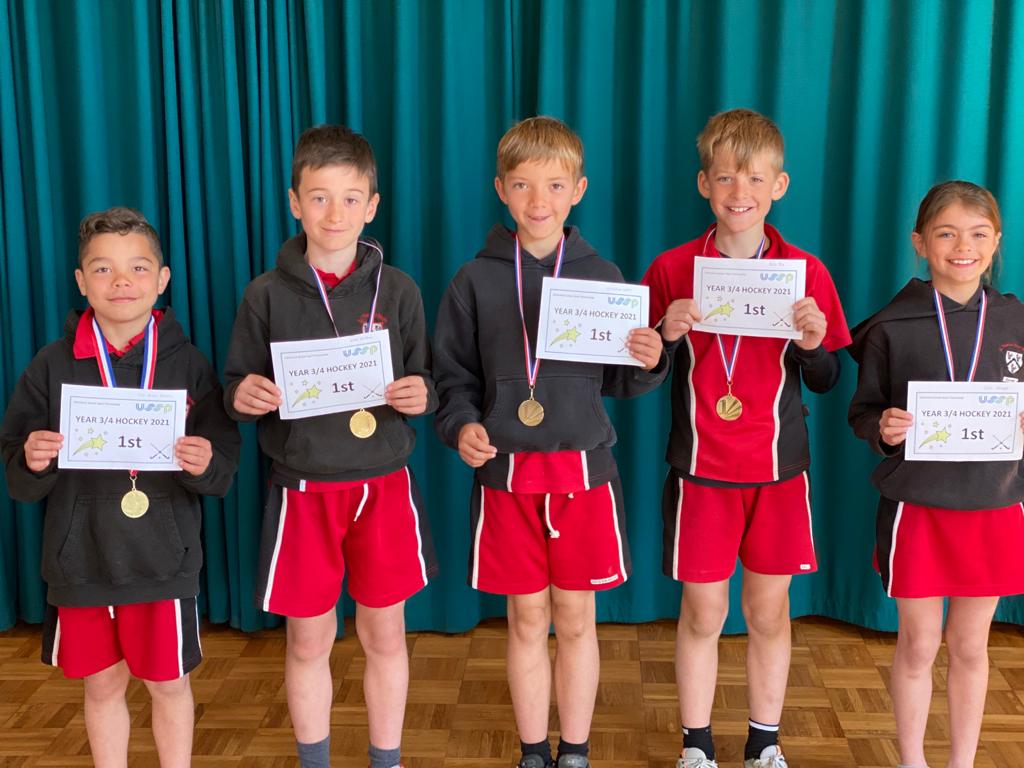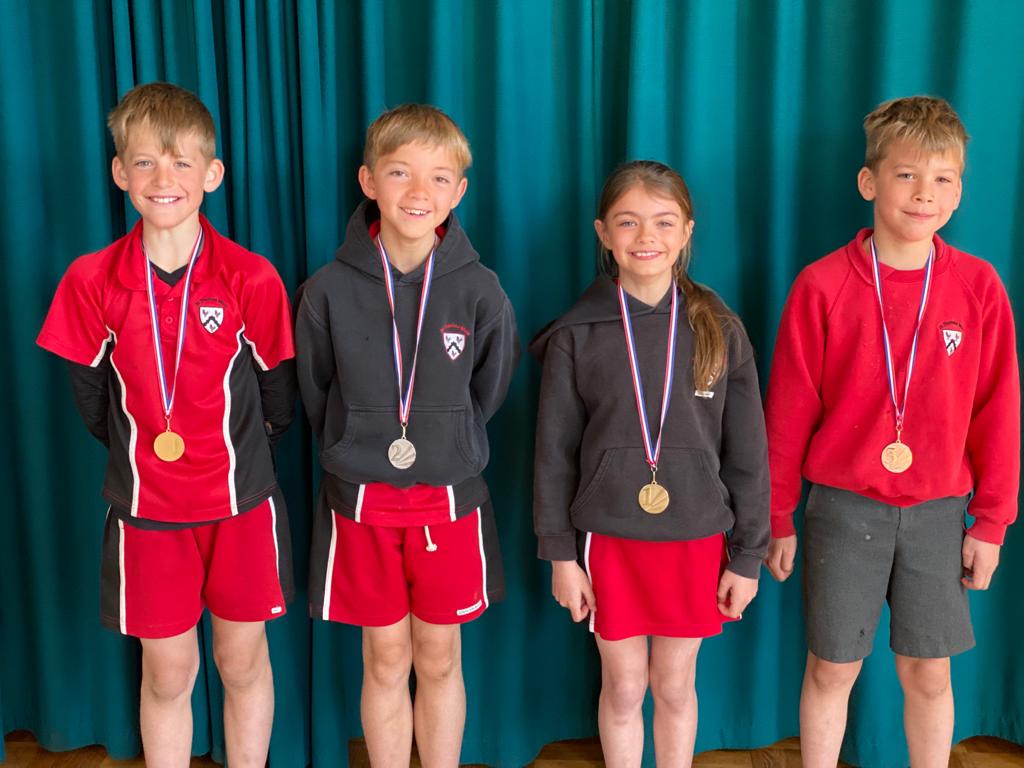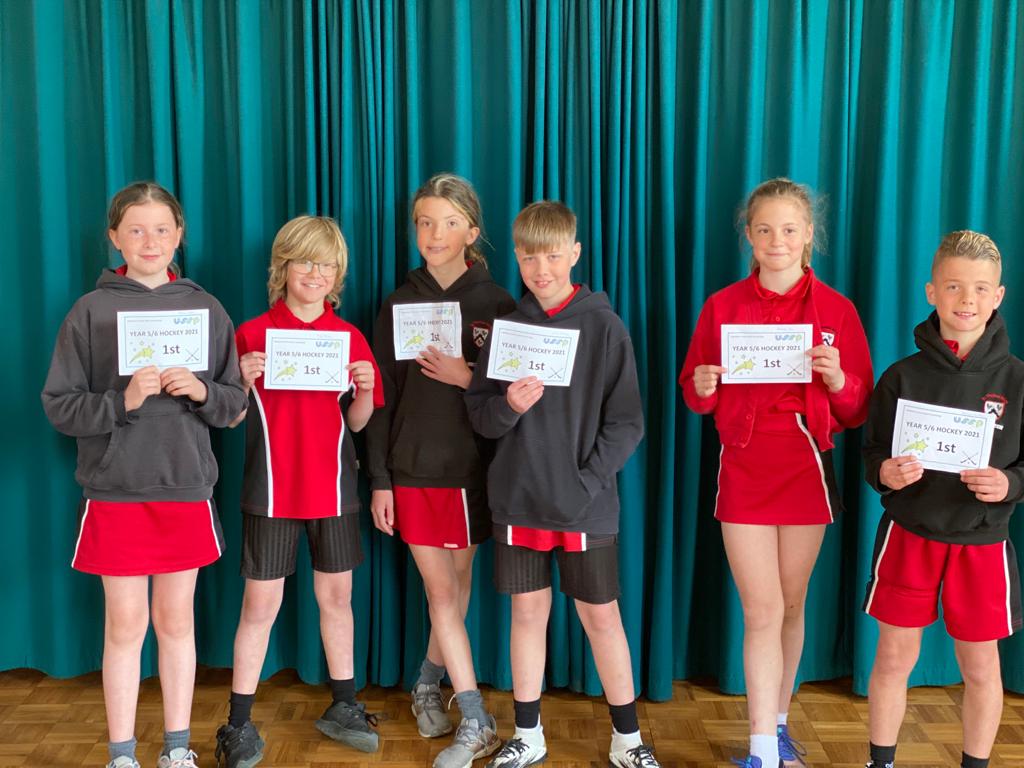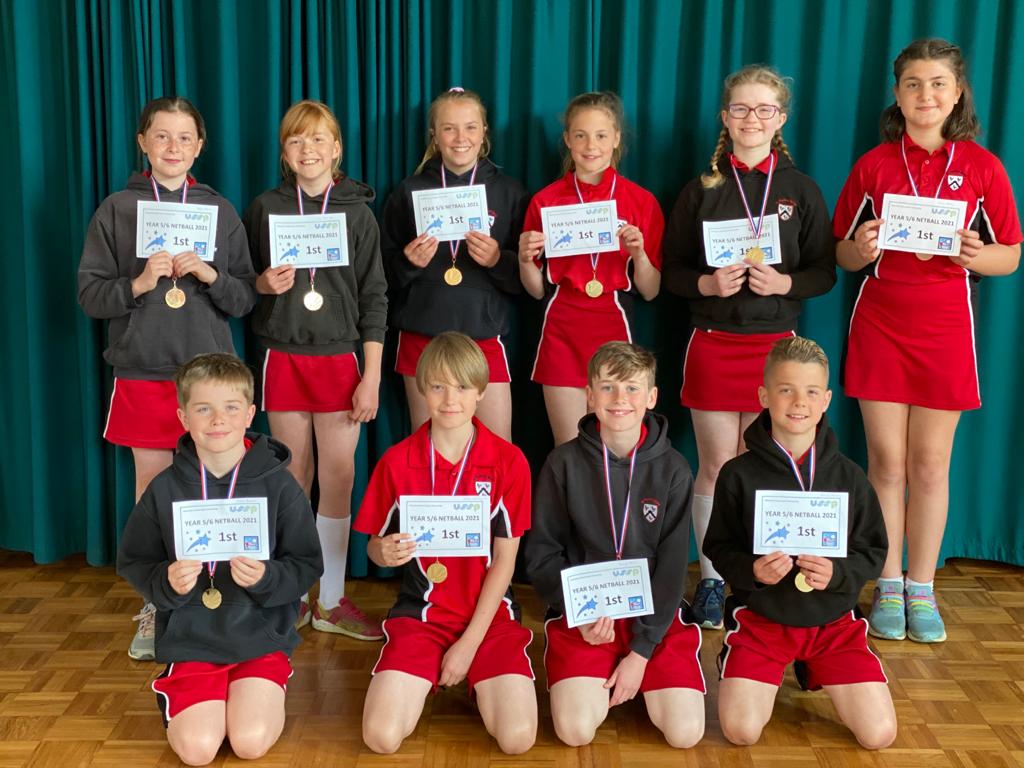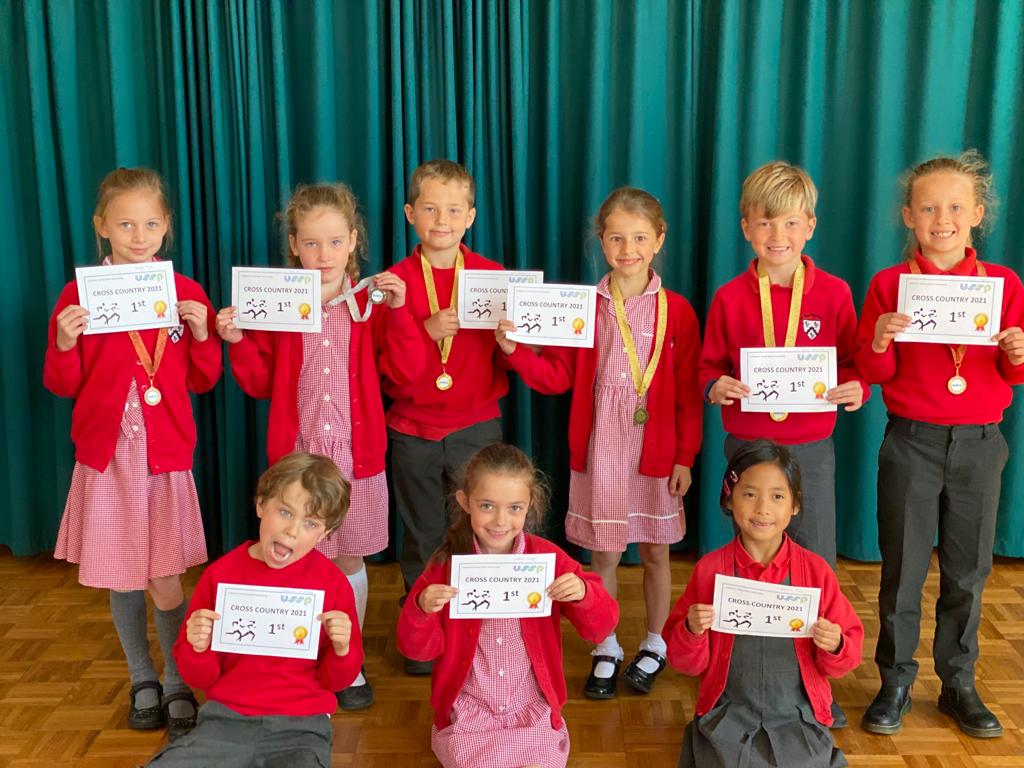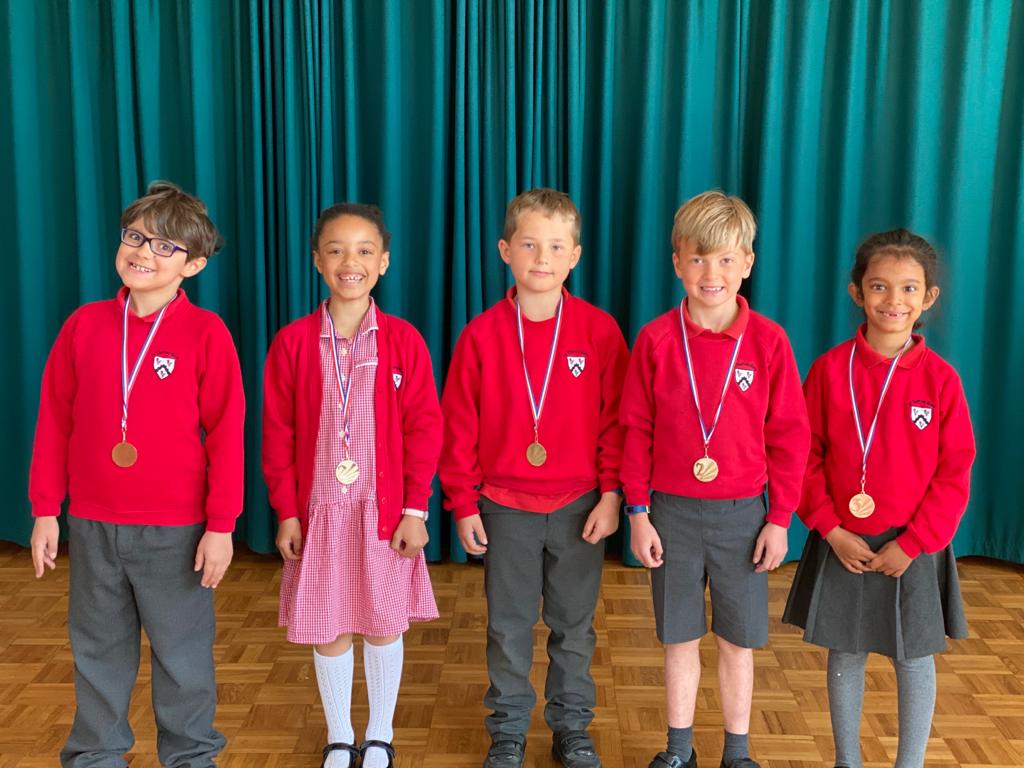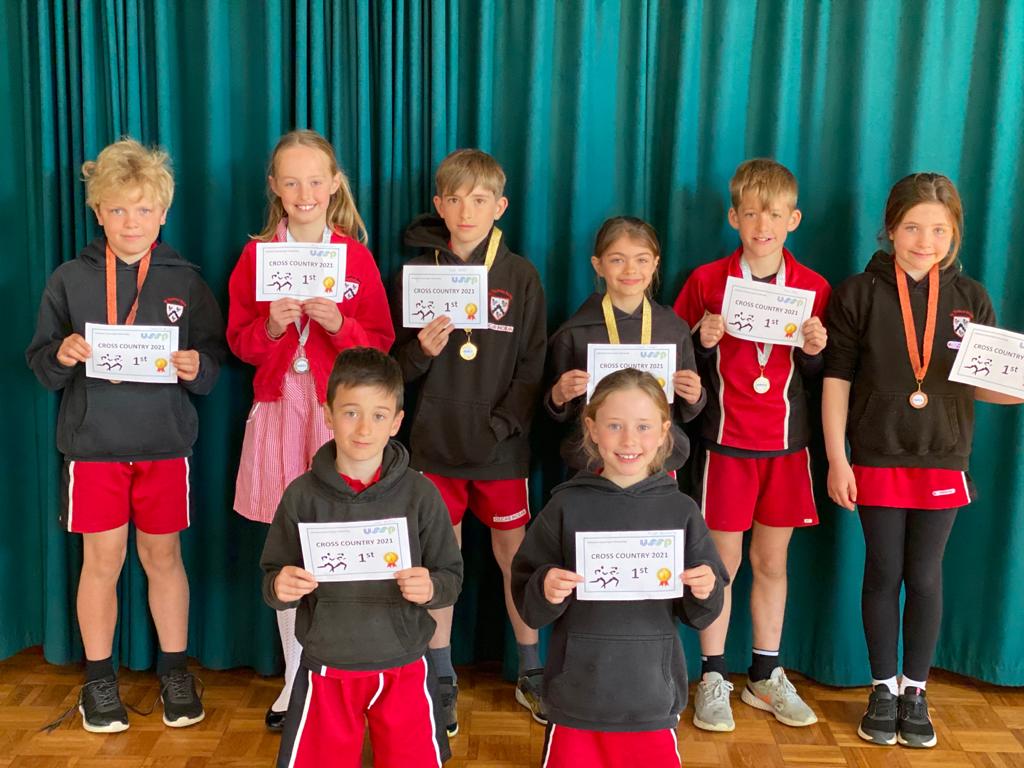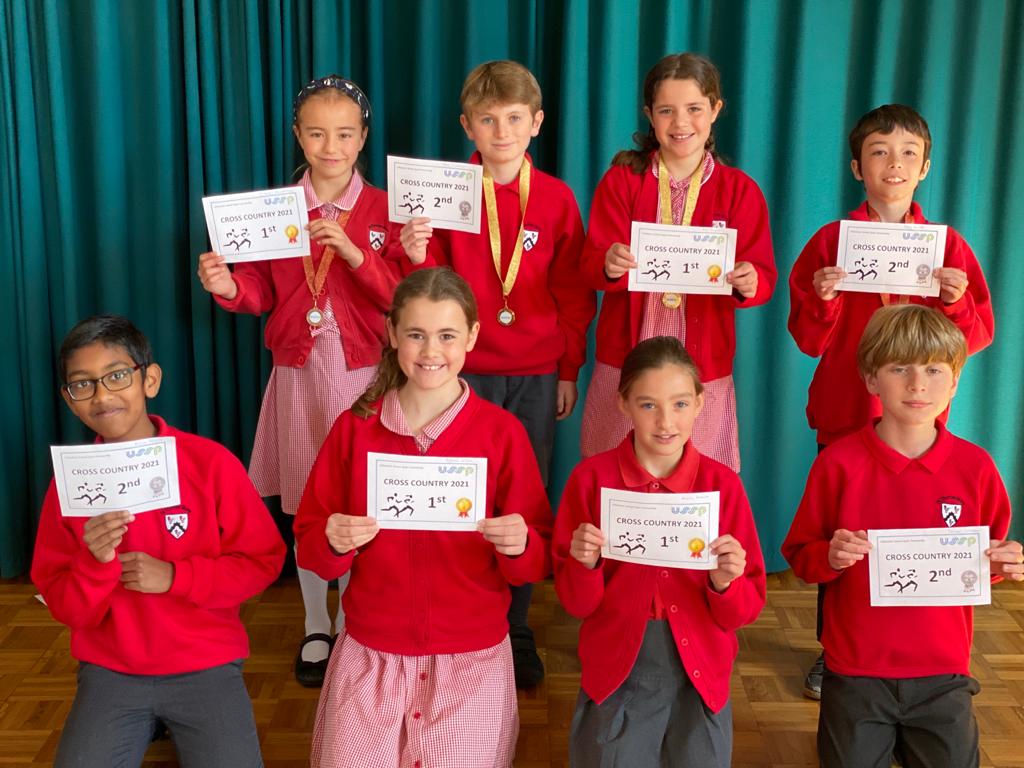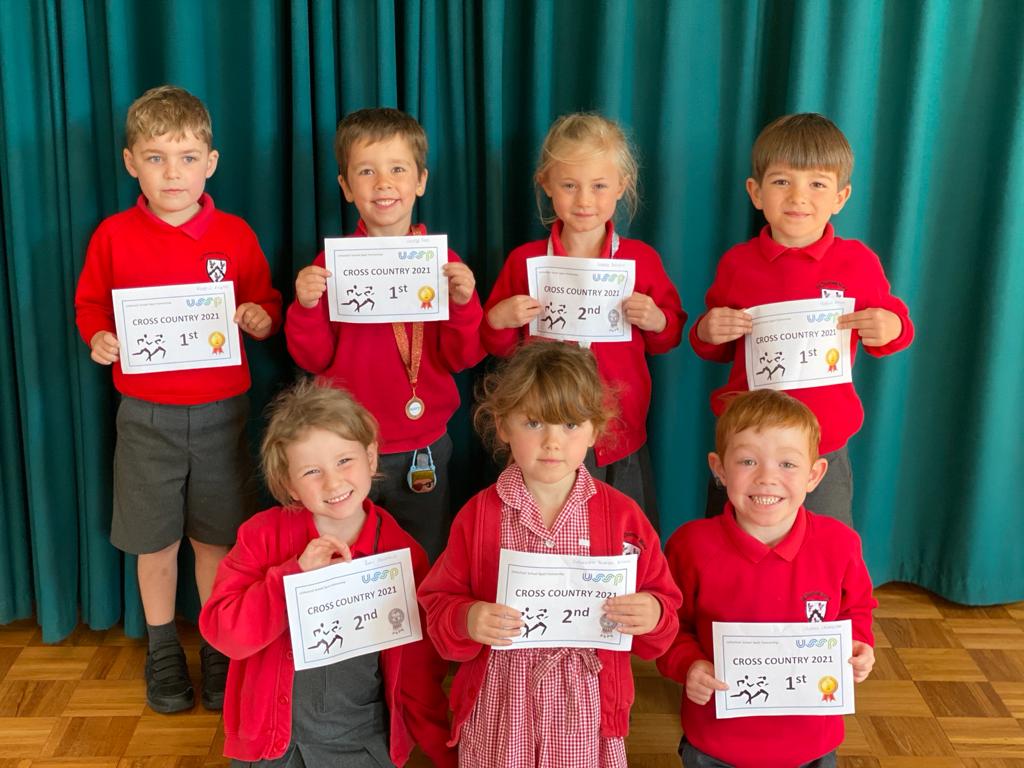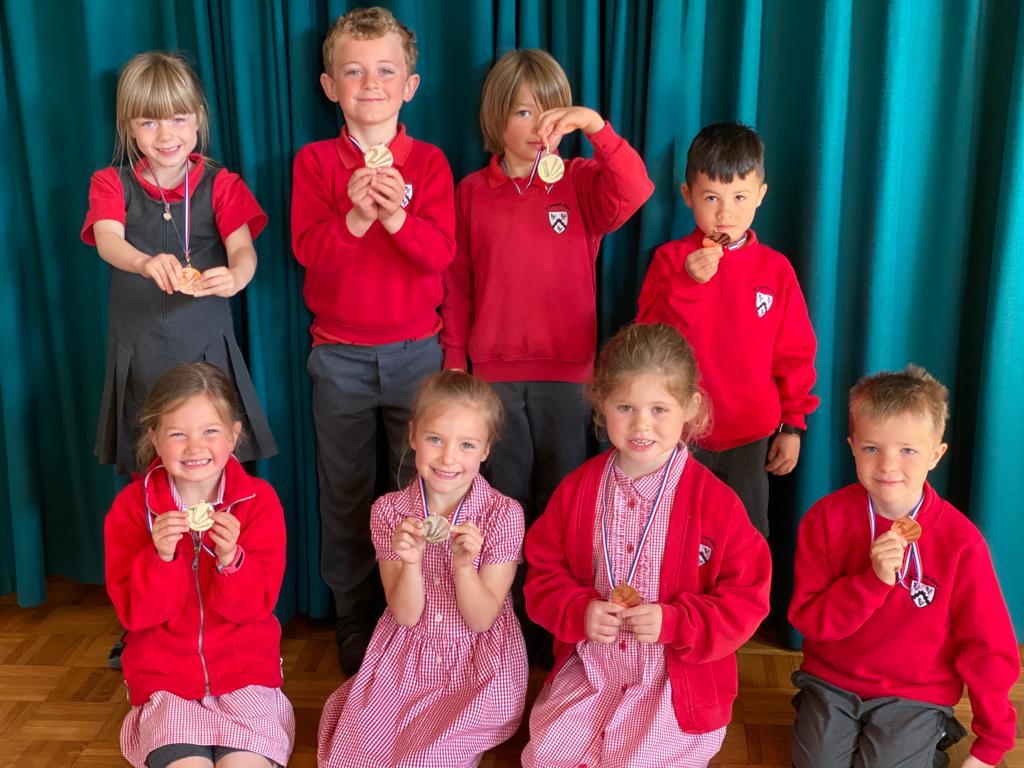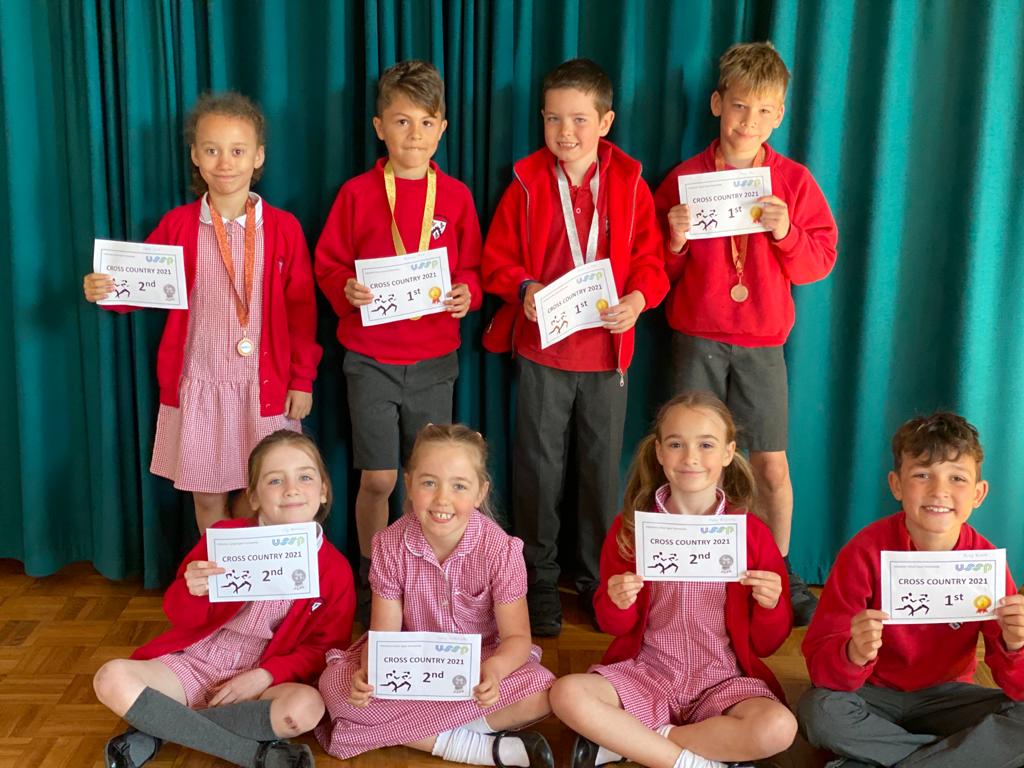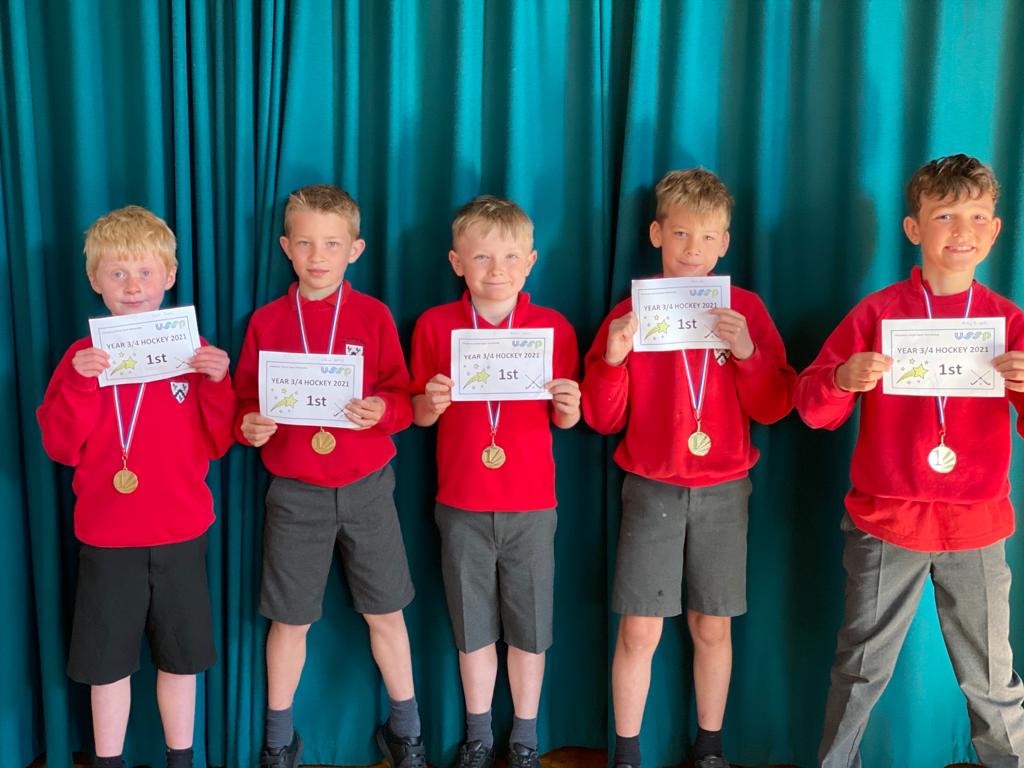 Fitness February
As most of you are aware the children were asked to take part in a Fitness challenge during the month of February and asked to complete a diary of activities. I was delighted with the number of children who took part in the challenge and the different fitness tasks they undertook, some of which can be seen in the photos.
I am pleased to announce that the Key stage 1 winner was Catherine Wilkinson and the Key stage 2 winner was Lucie Anderton. Both children have received a £25 gift voucher for JD sports.
In addition to this, we were so impressed with the presentation of the sheets received back from Harriet and Joseph Isley, we also awarded them an Easter egg for their effort.
A huge well done to everyone who took part in the challenge!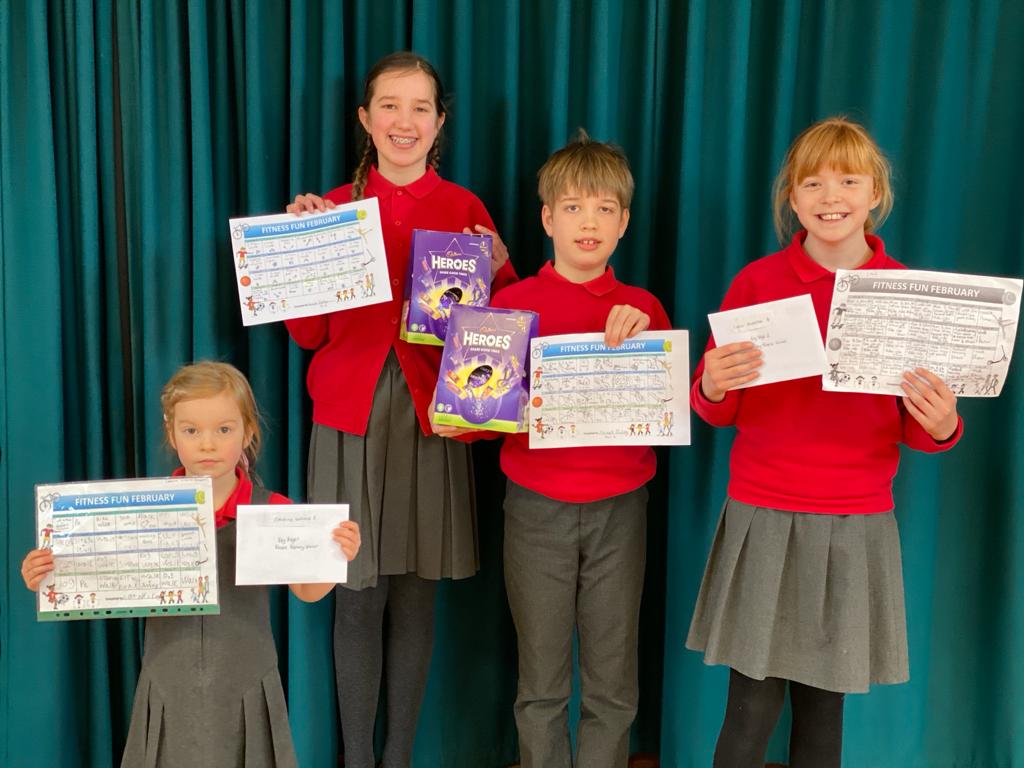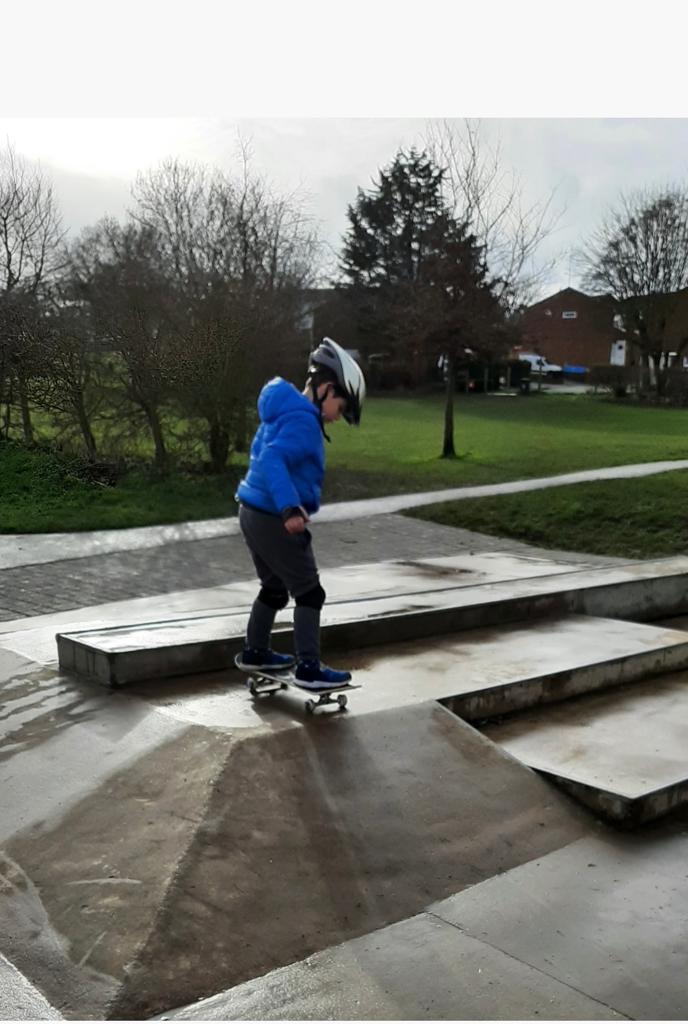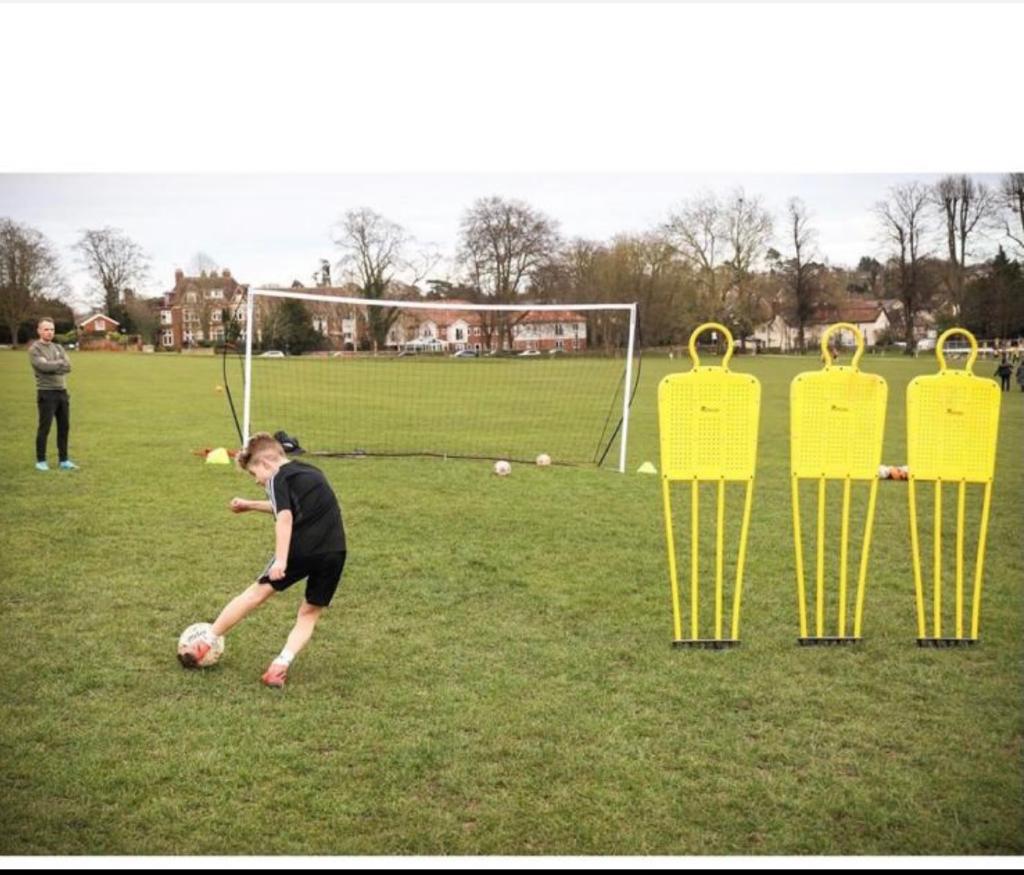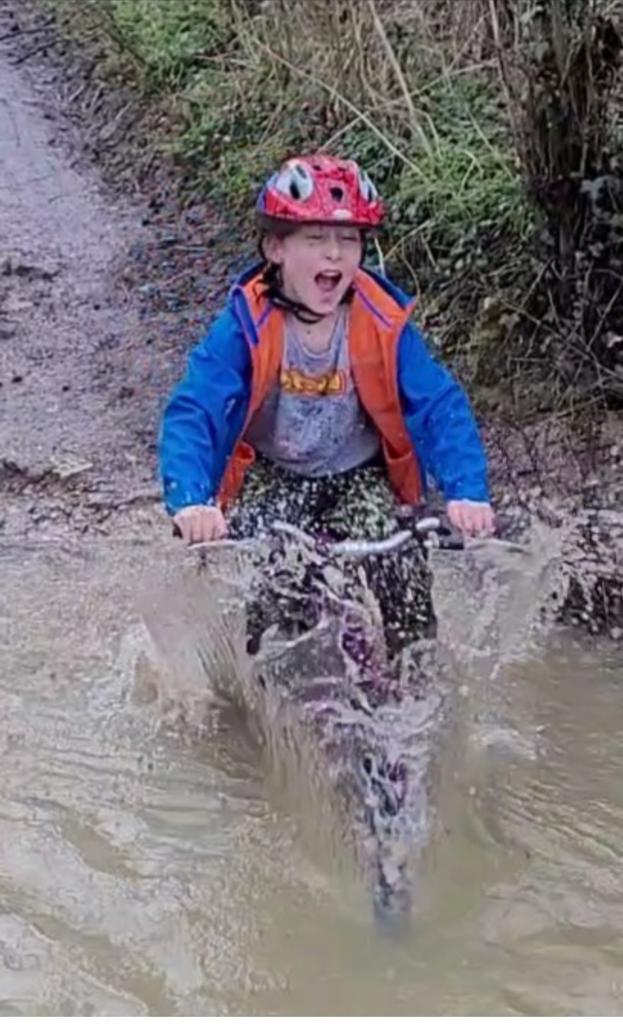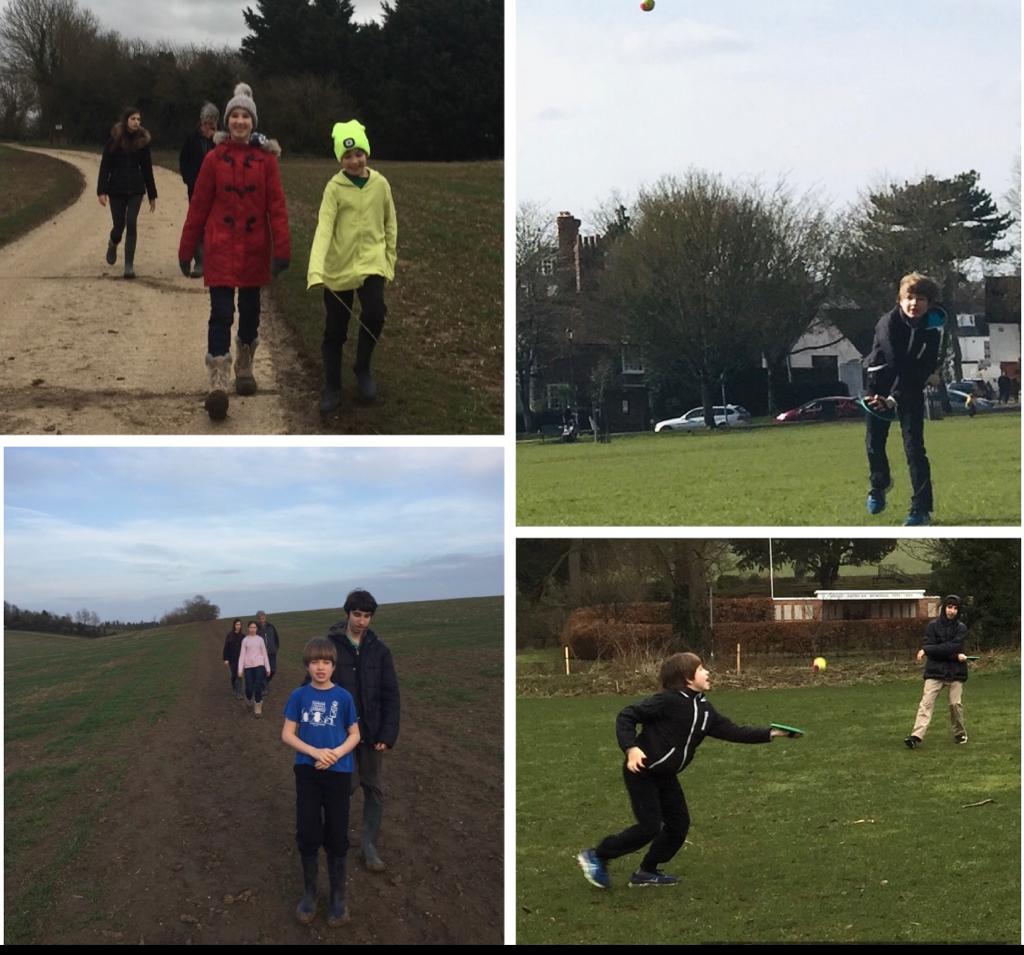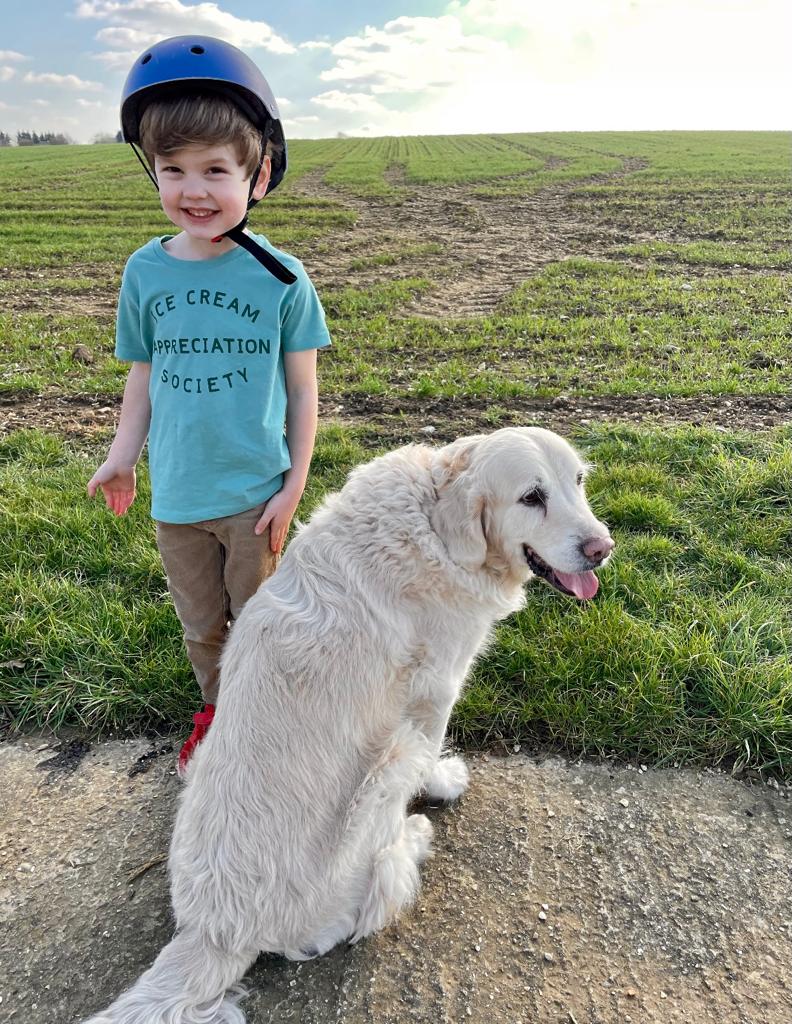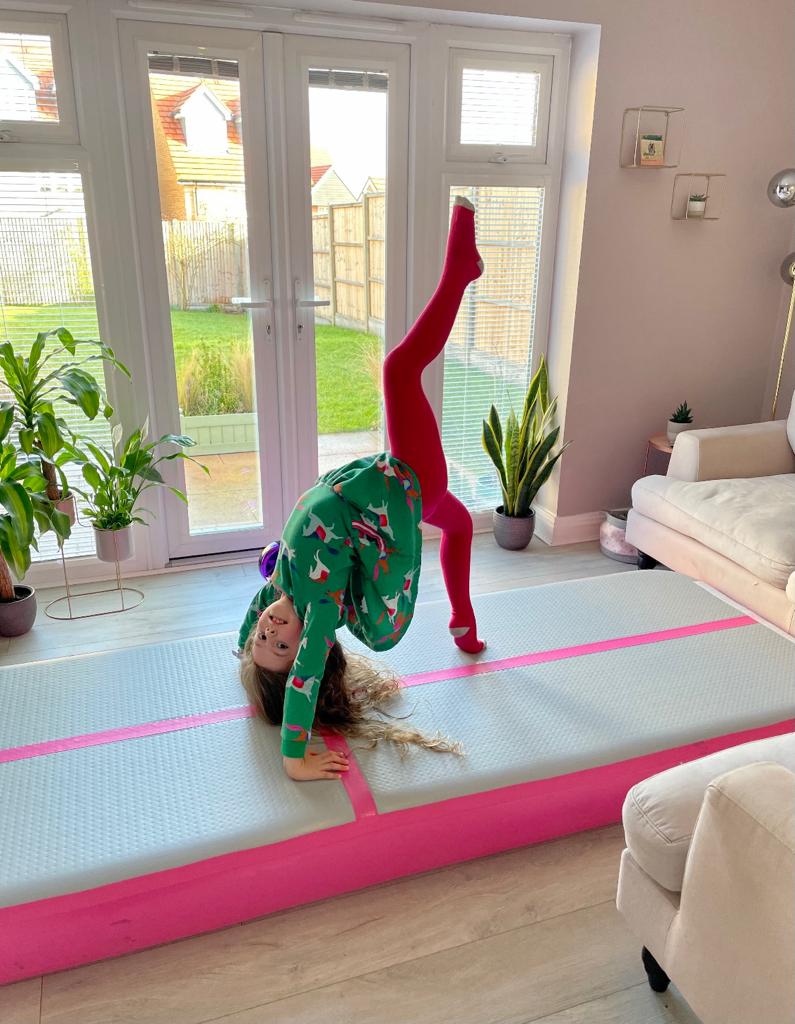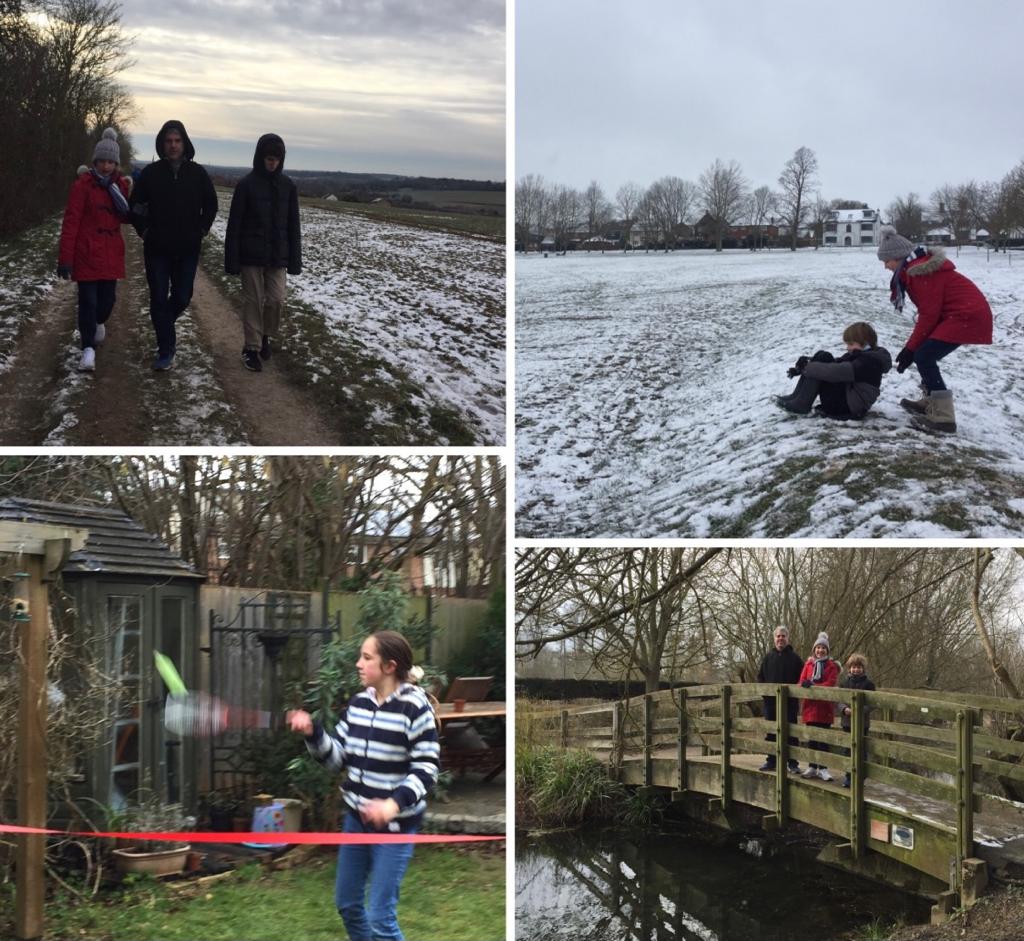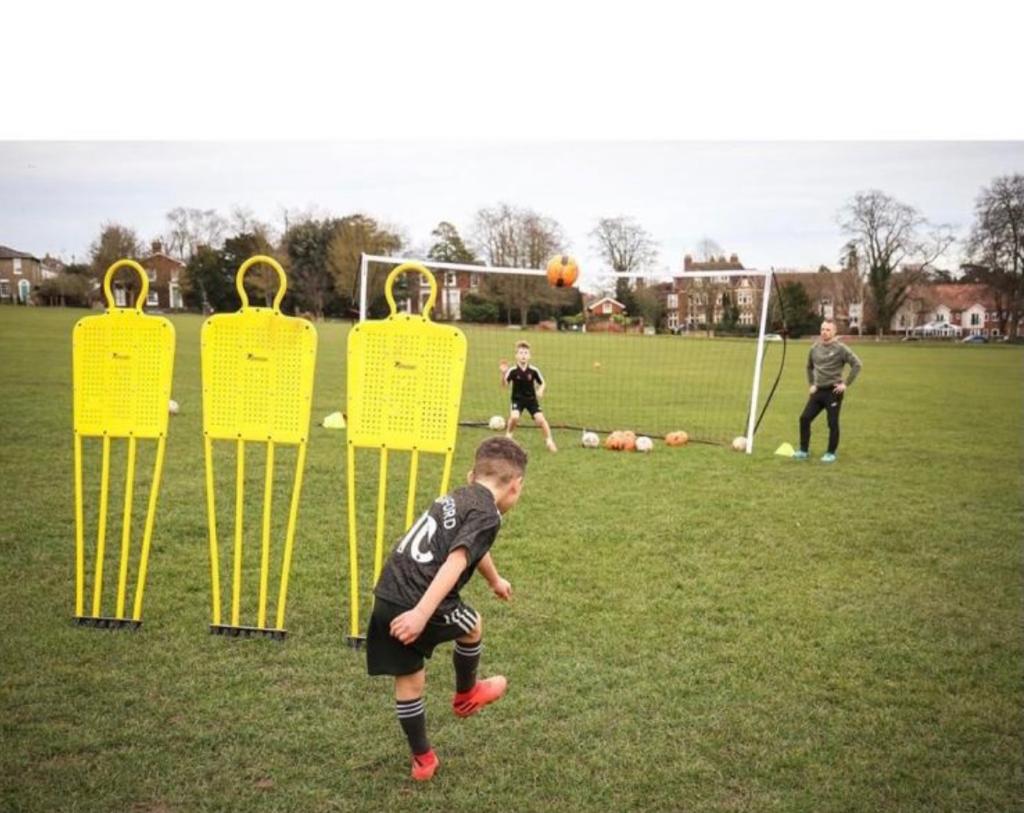 Message From Mrs Head
Hi everyone, I hope that you are all well and keeping up with some fitness at home.
Maybe some of you have been doing some of the challenges we have set. 
Over the last few weeks we have been learning to Hula Hoop in school. All of the children have learnt new skills and some of them have been putting these skills together to make mini routines. If you have a hula hoop at home please have a go at practising some new skills and send in any pictures or videos you make for me to watch. I am missing you all and look forward to seeing you all again soon.
Until then, keep fit and keep well!
Mrs Head
Check out how we are doing with those Hula Hoops!
Gymnastics
Following the submission of our results for the Virtual District Gymnastics competition last week, we are delighted to announce that both our year 3/4 and our year 5/6 gymnastics teams won gold!
Many congratulations to Roberta, Clara, Freya, Lily, Matilda, Amelia and Florence!
Years 3 & 4
Cheerleading
We pleased to announce that our year 6 team; Amelia, Jessica and Matilda won gold for their routine and our team of Flo, Daisy and Emilia won Bronze!
Our gold winning team will now progress to the county finals.
All of the children performed so well and should be extremely proud of themselves.
Watch all of the fabulous routines here...
Skipping
On Wednesday 23rd September all classes from Year1 to Year 6 took part in the Essex Skipping launch in conjunction with the National Fitness Day. All children tried new skills from learning the basic skipping techniques to more complicated routines.
Every child who took part made huge progress in each session and loved it!  See the videos and pictures from the day below...